Megan is an avid CrossFitter and coach who lives and breathes training. She has been competing at European level for the last three years, recently coming 2ndin the 2015 British Championships, top 20 in both the 2015 athlete games and European Regionals team. Her drive to qualify for the Regionals individual category is stronger than ever, after qualifying as individual for the European Regionals and missing out due to injury. Prior to this, Megan played the team sports of hockey, netball and football at county level before finding CrossFit.
"This sport is something I will do as long as my body will let me. It has made me stronger and more driven both on and off the competition floor. My training has to fit around my study and coaching commitments which usually means AM and PM sessions up to 5 days a week. CrossFit has shown me the respect we must give our bodies when placed under such demand regularly. Rest and the right recovery is crucial. Keeping my body in a healthy state is invaluable to me. Having the support of SJ as a physiotherapist who truly recognises the importance of your commitment to a sport is important. He has worked closely with my coach to ensure we are
working to a common goal. We have open and honest discussions about what happens to my body during injury and recovery which is very important."
"After completing my BSc in exercise physiology, I worked for 2 years as an exercise therapist in a rehabilitation centre. My respect for physical therapy began to grow from there. This led to where I am now – currently studying my masters in Physiotherapy. Due to my studies, not being able to dedicate full time to training means I want to be able to get the most out of my time in the gym, and being able to see a physiotherapist regularly is a crucial part of how I manage my training volume."
Current Role: CrossFit Athlete
Born: Cockermouth, England
Favourite Film: Pocahontas
Favourite TV Shows: Not a massive TV fanatic!
Biggest Hero: Samantha Briggs- CrossFit Games Champion 2013
Favourite Place Visited: The summit of Mt Rinjani on Lombok Island
Best Teammate/Opponent: Jennifer Woodhouse, my regionals team mate, she
knows just how to get me fired up!
Follow Meg on Instagram:  meglovegrove
don't just take our word...
SJ's wealth of experience and genuine passion for his job is his biggest asset, coupled with his ability to forge a relationship with a client on a professional and a personal level. He found a solution to my long-term lower back problems, not only by treating the symptoms but finding the root cause of the issue. It allowed me to continue my career as a professional rugby player with the Newcastle Falcons and I will always be grateful that our paths crossed.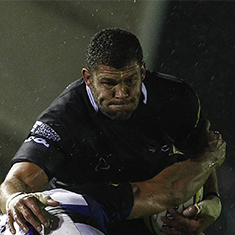 Carlo Del Fava
BBC Sport, Former Italian International
After becoming injured earlier in the year I came to Activate Physio for help. SJ quickly isolated the issues and provided a programme of exercises to correct imbalances that had caused the problems. This enabled me to resume training quicker than expected with stronger and more efficient form. I would highly recommend Activate Physiotherapy to anyone in need of professional sports treatment.

Lucas Longman
Heaton Harriers
Having both coached Andy as an athlete & then worked alongside him as a colleague, I can't recommend his services and knowledge enough! He is a true professional and gentlemen to work with and always makes sure his service is of the highest standard. Having a team of international and Olympic athletes to cater for, I only use the best in the business and that is what you get with Andy!
John Trembley
USA Olympic Gold Medalist Coach
As an international and Olympic athlete I set my expectations very high when working with coaching and medical staff. I thoroughly recommend Andy Thirlwell to anyone looking to gain and edge in their sporting performance!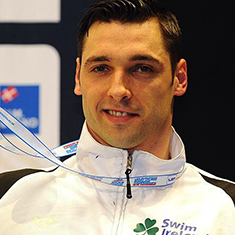 Barry Murphy
2012 Olympian, European Silver Medalist
I highly recommend Andy Thirlwell. His knowledge & expertise are world class. Working with Andy will take your sporting performance to the next level along with improving your over all health!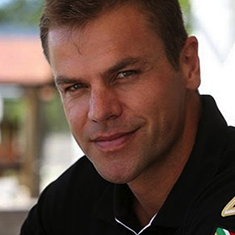 Ryk Neethling
2004 Olympic Gold Medalist & World Record Holder
SJ is a great Physio. I've known him for years, and can highly recommend him. Obviously passionate about his profession, he is hard working, conscientious, encouraging, and positive. If you want first-class treatment with a smile, SJ is your man.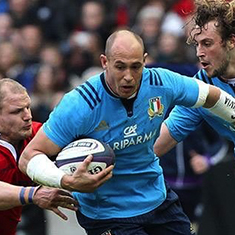 Euan Murray
Former Scotland International